Dodogtra 363 collar dogtra 189 collar dogtra training 163 bird dogtra launchers 146 collar dogtra electronic 138 dogtra system 106 200ncp dogtra 97 collar dogtra e 93 collar dogtra electronic training 78 1100nc dogtra 71 200 dogtra ncp 66 collar dog dogtra 64 1100 dogtra 61 1200 dogtra 51 1200 dogtra ncp 50 2002 dogtra 50 202ncp dogtra 49 collar dogtra shock 46 200ncp dogtra gold 46 bark collar dogtra 41 dealer dogtra 39 collar dogtra pet 33 1200ncp dogtra 32 dogtra release remote 28 500 dogtra ys
27 discount dogtra collar 144 dogtra e collar 1lar dogtra pet 31 dogtra shock collargtra 2000 T&B dogtra 291 dogtra collar 210 dogtra training collar 178 dogtra electronic collar 158 200ncp dogtra 150 dogtra dog collar 144 dogtra e collar 135 collar dogtra pet 31 dogtra shock collar
Dogtra QL Remote Launcher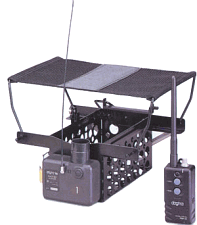 The Dogtra Quiet Launcher allows you to easily adjust for a very quiet launch or to throw birds higher. These launchers area great tool for helping you train your dog to stop at the sight of a bird flying up from cover instead of chasing it.

The Dogtra Remote Release System features a transmitter that allows you to remotely launch birds or small dummies from up to a ½ mile away. The transmitter will operate up to six launchers.

The remote release receiver is equipped with a horn that allows you to quickly locate the launcher in heavy cover. Just push the transmitter "Locate" button.

Features: Easy to use-1/2 mile range-Activates up to 6 launchers from one transmitter-Locate horn on receiver-Rechargeable Ni-MH batteries that are user replaceable.




1-262-235-1521
sales@ctico.com


Online, Mail In & Fax Orders Click Here